All-in-one, Elo PayPoint for the Apple iPad integrates a cash drawer, credit card reader, barcode scanner, receipt printer, and customer-facing display, for your favorite Apple iOS point-of-sale (POS) software application.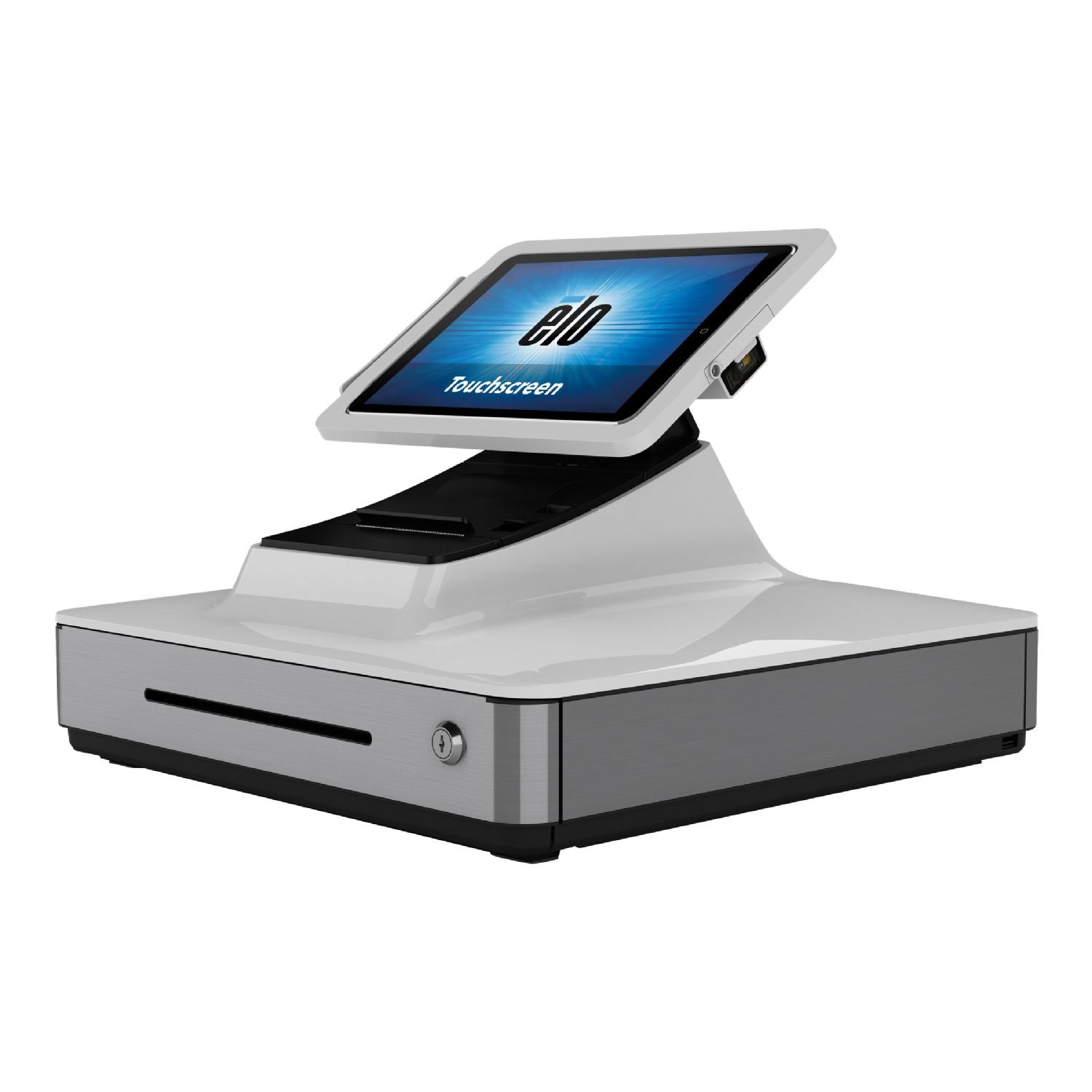 The flip-for-signature docking tray for the Apple iPad encourages shopper engagement and electronic receipt delivery. Retail peripheral expansion is supported by an additional serial port. iPad charging supported when docked.
What you can do?
Deploy your favorite POS software on a stylish all-in-one platform that works as good as it looks
Accept new forms of payment
Deploy proximity marketing
Integrate required POS peripherals
Stay connected wirelessly
What's Included?
Docking tray that accepts Apple iPad 4, iPad Air, or iPad Air 2
Cash Drawer
Credit Card Reader
Barcode Scanner
Receipt Printer
Customer Facing Display
NFC accessory option for contactless payments (Apple PayTM) and proximity marketing
Why it's Better?
All-in-one, everything you need
A modern style you don't need to hide
Professional product built to last
3-year warranty