NCR** Silver tackles more than just payments. It's a full point of sale solution that helps you run your business. With applications specifically for Cafes and Retailers, you can track sales, inventory, and hours, wherever you have an Internet connection. Engage customers with integrated social media and email marketing. Enjoy 24/7 customer support as well as back-office setup, hardware support, data analytics, and training with NCR Silver.
NCR Silver for restaurants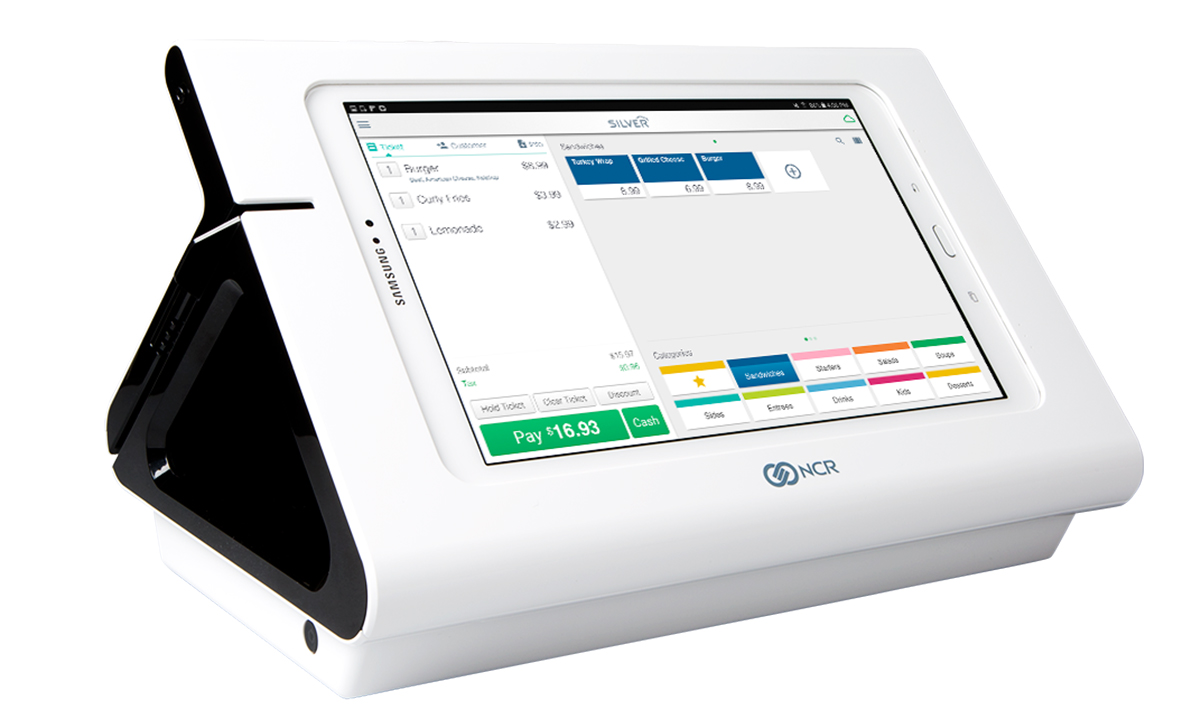 Your NCR Silver tablet solution handles the heat in or out of the kitchen. Manage multiple restaurant locations, attract new diners and engage your loyal clientele. You can even balance your books and pay vendors.
Enjoy 24/7 live customer support
Protect your business with data encryption
Easily keep inventory up to date — from anywhere, you get an Internet connection.
Automate sales tracking from a cloud-based back office.
Easily track employee hours.
Keep customers coming back with built-in email features, email receipts, and integrated loyalty.
Quick Turnaround: access your funds within 24-48 hours.
Quickbooks® Integration – Retail Intel.
Accept payments from chip (EMV) cards.
Accept payments by credit card, mobile wallets, including Apple Pay®
NCR Silver for retail
Bust lines and take names with NCR Silver for Retail. Boutique shop owners and specialty retailers rely on NCR Silver to quickly handle transactions – at the cash wrap or out on the sales floor.
Enjoy 24/7 live customer support
Protect your business with data encryption
Easily keep inventory up to date — from anywhere, you get an Internet connection.
Automate sales tracking from a cloud-based back office.
Easily track employee hours.
Keep customers coming back with built-in email features, email receipts, and integrated loyalty.
Quick Turnaround: access your funds within 24-48 hours
Quickbooks® Integration – Retail Intel*
Accept payments from chip (EMV) cards
Accept payments from mobile wallets, including Apple Pay®